The Japanese Connection : Serving since 1985
Japanese Interpreters for Manufacturing and Industry
---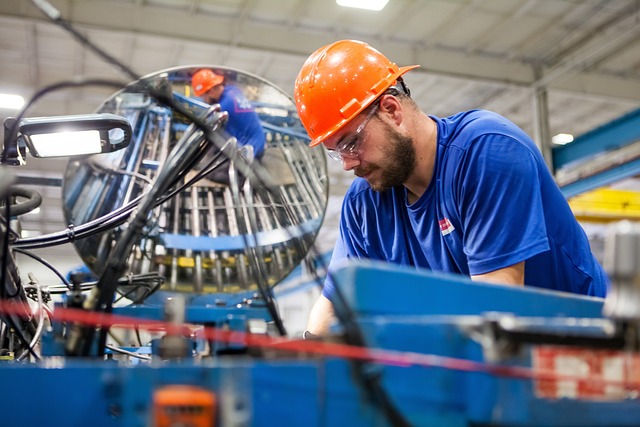 The manufacturing sector is closely connected with engineering and industrial design. In the global marketplace, mutual understanding of terms is essential to the success of a manufacturing agreement, and accurate translation and interpretation is vital if the parties do not share a common language.
The Japanese Connection has the experience and the expertise to help clients with a wide range of translating and interpreting requests. We can provide linguists from only the best-qualified Japanese interpreters who have a native-level understanding of Japanese and years of experience of the industry-specific terminology and protocols of business manufacturing.
From video conferences to marketing, The Japanese Connection has the answer to all your manufacturing queries.
We can provide manufacturing translation and interpretation from Japanese language experts with knowledge of such specific contract terminology, who will provide a clear, accurate and reliable service to our clients.
---
About Manufacturing
Manufacturers use machines, tools and labour to make things for use or sale. The term may refer to a range of human activities, from handicrafts to high tech, but is most commonly applied to industrial production, where raw materials are transformed into finished goods on a large scale. Such finished goods may be used for manufacturing other, more complex products, such as household appliances or automobiles, or sold to wholesalers, who in turn sell them to retailers, who then sell them to end users - the consumers.
The internal dynamics of industrial processes, such as Machine Tools, Materials Science, Tribology, and Quality Control, are covered. Such challenges are never faced alone, however, as international cooperation and planning aim to find new, innovative solutions to construction sites all around the globe.
---
Our Japanese manufacturing language assistance covers areas such as the following:
Manufacturing engineering
---
Looking for Japanese language assistance in another field?
The Japanese Connection provides specialist interpreting and translation services in many specialist fields. Whatever your requirement, we can find the right Japanese linguist to assist you. If your industry or project type is not listed here, please contact us directly with your enquiry.
Our language specialists utilise their knowledge of subject-specific terminology to deliver precise, unambiguous translations, whatever the context - enabling you to communicate effectively with the rest of the world. We are also able to adapt to almost any type of project.
---
What to do next?
For a quote for Japanese technical translation or interpreting services or a related enquiry, please use the Quick Quote system on the right of the page.
If you would like more information about our Japanese language services, please contact us.