The Japanese Connection : Serving since 1985
Japanese Deposition Interpreters | Japanese Deposition Interpreting Worldwide
---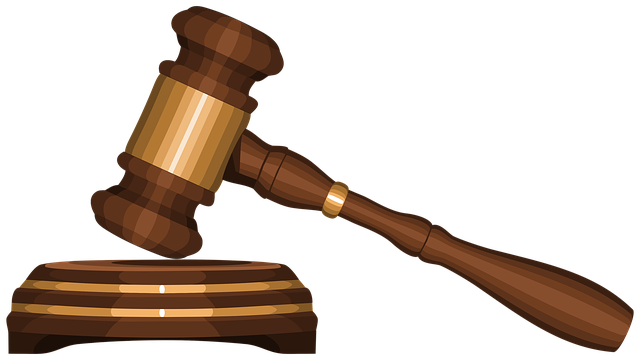 Depositions are necessary in many cases, especially in the USA and are utilised in multiple branches of law, from civil to criminal to intellectual property law. Depositions are very demanding, and they require an experienced interpreter who can demonstrate efficiency, competency and professionalism in high-pressure and diverse circumstances.
The Japanese Connection can provide professional Japanese interpreters with extensive legal experience and expertise for US depositions. With a vast network of Japanese legal and court interpreters, we can find the most suitable and experienced Japanese linguist for your individual requirements.
Our Japanese deposition interpreters are well acquainted with Japanese and your target language's linguistic nuances, subtleties and idiosyncrasies.
We can ensure effective cross-lingual communication through high-quality interpreting for all your deposition requirements.
---
What sets the Japanese Connection's Japanese Deposition Interpreters apart?
All our deposition interpreters are native Japanese speakers. Something that perhaps should be taken for granted but with other language providers is not always the case.

They have long-term experience, often between 10-15 years, in deposition, court or legal interpretation, ensuring language support of the highest quality that you can rely on every time.

They combine advanced language skills with expertise in their chosen industry meaning they can offer a bespoke service to match your requirements.

By supplying such high-quality language support, we have earned the trust of hundreds of international law firms, governmental institutions, private companies and much other public and private organisations. To find out more about our previous clients, please click here.

---

What is a Deposition?
Used frequently as part of litigation proceedings in both the United States and Canada, legal depositions sometimes known as Examinations Before Trial [EBTs] are held before a trial begins. They have recorded testimonies given by a witness (or deponent) as part of the discovery process: for litigants to gather information for later use. Attorneys ask the witnesses questions, and a judge is not present.
In recent years, the number of non-English speaking witnesses has increased rapidly, which means interpreters are in demand for this vital part of the legal process. Interpreters in depositions must be experienced, professional, and adhere to the judicial protocol, as depositions form a vital part of litigation proceedings.
TJC can guarantee to provide only the best and most experienced deposition interpreters to ensure depositions are never hindered by language barriers.
Interpreters (and it is a sign of a poor interpreter if he/she does not do this) will use the first person when interpreting. Should the deponent say "I do not remember" the interpreter will repeat "I do not remember" and not: "She says she does not remember". During a deposition, an interpreter must not paraphrase or explain but merely relate exactly how something has been stated to convey the precise style and form of the message.
Interpretation, in general, is a very complex process involving a high degree of concentration. The interpreter attempts first to hear, then understand, analyse, and ultimately express ideas coherently in the target language. Still, in deposition, this is even more crucial. Language takes on an extra element and nuance, idiom and register can make all the difference. With this amount of pressure, a level of fatigue can set in after too long a spell and the quality of interpretation may be affected. This is why interpreters do require regular breaks during depositions. This ensures that the quality of interpretation does not decrease over time.
TJC Global's expert deposition interpreters are highly-skilled, experienced and professional. Their expertise in the area means they can manage these situations efficiently and effectively to ensure transparency and efficiency at all times.
---
Depositions in Japan
Depositions differ significantly from country to country, and in Japan, the process of an international deposition relies upon inter-government agreements, which often necessitate the use of interpreters.
The US-Japan agreement states depositions can only occur at the US Embassy in Tokyo or the Consulate in Osaka. Japanese depositions are regulated by strict rules and restrictions regarding foreign lawyers and witnesses. Thus, there are multiple aspects of the deposition process in which language barriers may arise either in Japan or regarding Japanese deponents or parties, for which interpreters are required.
---
Locations covered by our Japanese Deposition Interpreters
---
Our Japanese Deposition Interpreters cover areas such as:
Business-related disputes interpretation
Arbitrations interpretation
Medical / Pharmaceutical interpretation
Construction interpretation
Petroleum and Gas interpretation
Bankruptcy Law interpretation
Engineering interpretation
Gas Technology interpretation
Court Hearings interpretation
Witness Interviews interpretation
Patent Infringement interpretation
Personal Injury interpretation
Oil and Gas interpretation
Mobile Technology interpretation
Banking and Finance interpretation
Trademarks interpretation
Telecommunications interpretation
Disciplinary Hearing Interpretation
---
Looking for Japanese language assistance in another field?
The Japanese Connection provides specialist interpreting and translation services in many specialist fields. Whatever your requirement, we can find the right Japanese linguist to assist you. If your industry or project type is not listed here, please contact us directly with your enquiry.
Our language specialists utilise their knowledge of subject-specific terminology to deliver precise, unambiguous translations, whatever the context - enabling you to communicate effectively with the rest of the world. We are also able to adapt to almost any type of project.
---
What to do next?
For a quote for Japanese deposition interpreting services or a related enquiry, please use the Quick Quote system on the right of the page.
If you would like more information about our Japanese language services, please contact us.