The Japanese Connection : Serving since 1985
Deposition Interpreters in Tokyo, Japan
---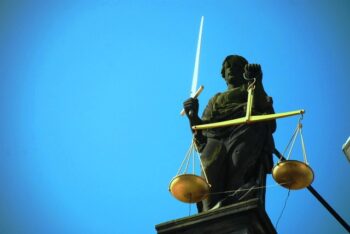 The Japanese Connection provides professional legal and deposition interpreters in Tokyo and throughout Japan. Our interpreters have earned the trust of hundreds of international law firms, governmental institutions, private companies and many other organisations.
Depositions involve the recorded questioning of a witness (deponent) before a trial. The accuracy of interpretation can be the difference between one outcome and another. For this reason, The Japanese Connection's Japanese deposition interpreters are highly-skilled, have a proven track record of successful interpreting in this highly pressured environment and are familiar with legal and, depending upon the nature of the enquiry, other relevant subject-specific terminology.
The Japanese Connection's deposition interpretation services in Tokyo cover a wide range of language combinations, including Japanese, Mandarin Chinese, Cantonese Chinese, Malay, Tagalog, French, Danish, German, Arabic, English, Swedish, Czech, Italian, Spanish, Korean and many more
---
Why choose our Japanese Deposition Interpreters in Tokyo?
Over 30 years of experience
The Japanese Connection's experienced professional Japanese legal interpreters have helped hundreds of international clients carry out successful depositions with Japanese participants since 1985.
Based in Oxford near London in the UK, The Japanese Connection prides itself on its tailored Japanese interpretation services. According to our client's requirements and the nature of the enquiry, we carefully select only those Japanese deposition interpreters with the amplest experience in deposition interpreting and, depending upon the nature of the case, relevant expertise in the specific subject field.
Cultural Expertise
Do you know when and when not to use –san at the end of someone's name, or that Japanese people rarely use the word "no" but still say it – often? In addition to being gifted linguists, our Japanese legal interpreters are also experts in Japanese cultural etiquette and can provide crucial interpretations of professional conduct in Japan. To find out more, see our Doing Business in Japan page.
A global network of specialist Japanese linguists
The Japanese Connection's Japanese legal interpreters specialised across all sectors, from technology and engineering to law and finance.
The Japanese Connection will offer interpreting services tailored to your requirements in whatever sector you are working in. Our Japanese interpreters based in cities across the world have the qualification and expertise to interpret a wide range of technical and specialist subjects. Our Japanese language specialists utilise their knowledge of subject-specific terminology to deliver precise, unambiguous translations, whatever the context - enabling you to communicate effectively with the rest of the world. Please email us with your request.
Expert assistance in any context
Upon request, we can arrange for our Japanese interpreters to meet clients at the airport or accompany them at other events as well as legal proceedings.
In addition to providing interpretation services for business meetings, we are also equipped to provide localisation, translation, proofreading and transcription assistance in Japanese and multiple other languages.
---
About Depositions
A deposition is the oral questioning and testimony of a witness outside of court, in which litigants obtain information for the pending trial and future litigation proceedings. Legal depositions (or Examinations Before Trial (EBTs)) are usually held before a trial begins and are recorded testimonies given by a witness (or deponent) answering questions about the future trial. Depositions are necessary in many cases, especially in the USA, and are utilised in multiple branches of law: from civil to criminal to intellectual property law. Recently, the number of non-English speaking witnesses has increased rapidly, which means interpreters are in much demand for this vital part of the legal process. Given the vital importance of depositions, interpreters used in depositions must be experienced, and professional and adhere to judicial protocol; interpreters' actions can influence the outcome of the proceedings.
---
Where can The Japanese Connection provide deposition interpretation services?
---
Looking for a Japanese translation or interpreting assistance in another field?
The Japanese Connection provides specialist interpreting and translation services in a wide array of specialist fields. Whatever your requirement, we can find the right linguist to assist you. If your industry or project type is not listed here, please get in touch with us directly with your enquiry.
Our language specialists utilise their knowledge of subject-specific terminology to deliver precise, unambiguous translations, whatever the context - enabling you to communicate effectively with the rest of the world. We are also able to adapt to almost any type of project.
---
What to do next?
For a quote for Japanese deposition interpreting services or a related enquiry, please get in touch with us or use the Quick Quote system on the right of the page.